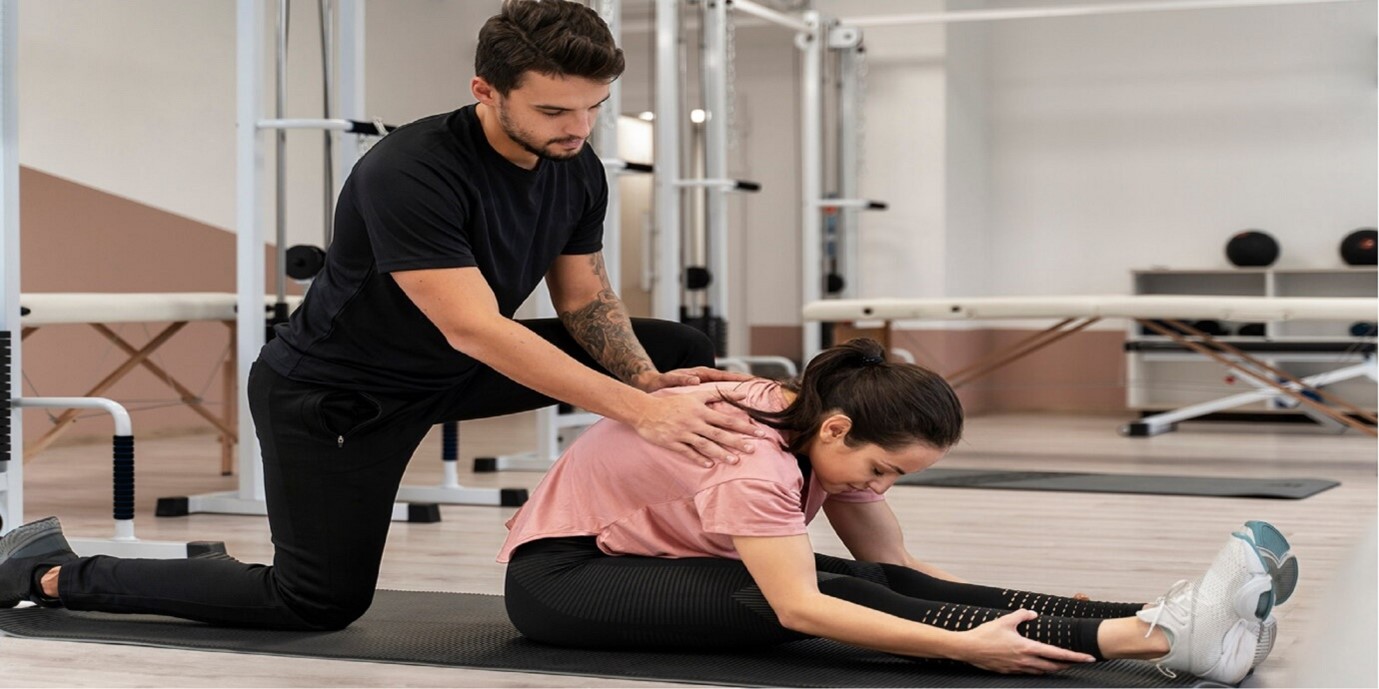 SPORTS PHYSIOTHERAPIST IN PATEL NAGAR, DELHI: GET BACK IN THE GAME QUICKLY
In the heart of Delhi, Patel Nagar stands as a vibrant hub for sports enthusiasts. Whether you're a professional athlete or someone who enjoys sports as a hobby, injuries can be a major setback. That's where a skilled sports physiotherapist in Patel Nagar can make all the difference. In this article, we'll explore the importance of sports physiotherapy and how it can help you get back in the game quickly.
If you're passionate about sports and have faced an injury, don't let it keep you on the sidelines for long. A dedicated sports physiotherapist in Patel Nagar can be your key to a speedy and safe recovery. By working closely with a qualified professional, you can get back in the game with confidence, knowing that your physical well-being is in capable hands. So, don't hesitate – take the first step towards recovery.
Arunalaya Physiotherapy & Sports Rehabilitation Center by DR. CHAKSHU BANSAL is the best place for Sports Physiotherapy. Our team of expert Physiotherapists will supervise you and create a personalized, sport-specific program that will prevent injuries, accelerate your recovery, and optimize your physical performance.
Sports injuries can happen to anyone, regardless of your level of age, gender or fitness level. Whether you're a professional athlete or a weekend warrior, a sports injury can hamper your physical progression and can have a huge impact on the overall quality of your life.
A sports injury physiotherapist is someone who specializes in the assessment, diagnosis, treatment, and management of sports injuries. At our clinic, we have a team of highly trained and experienced sports injury physiotherapists who will help you recover from your injury and get back to your sport or activity within no time in the safest and fastest way possible.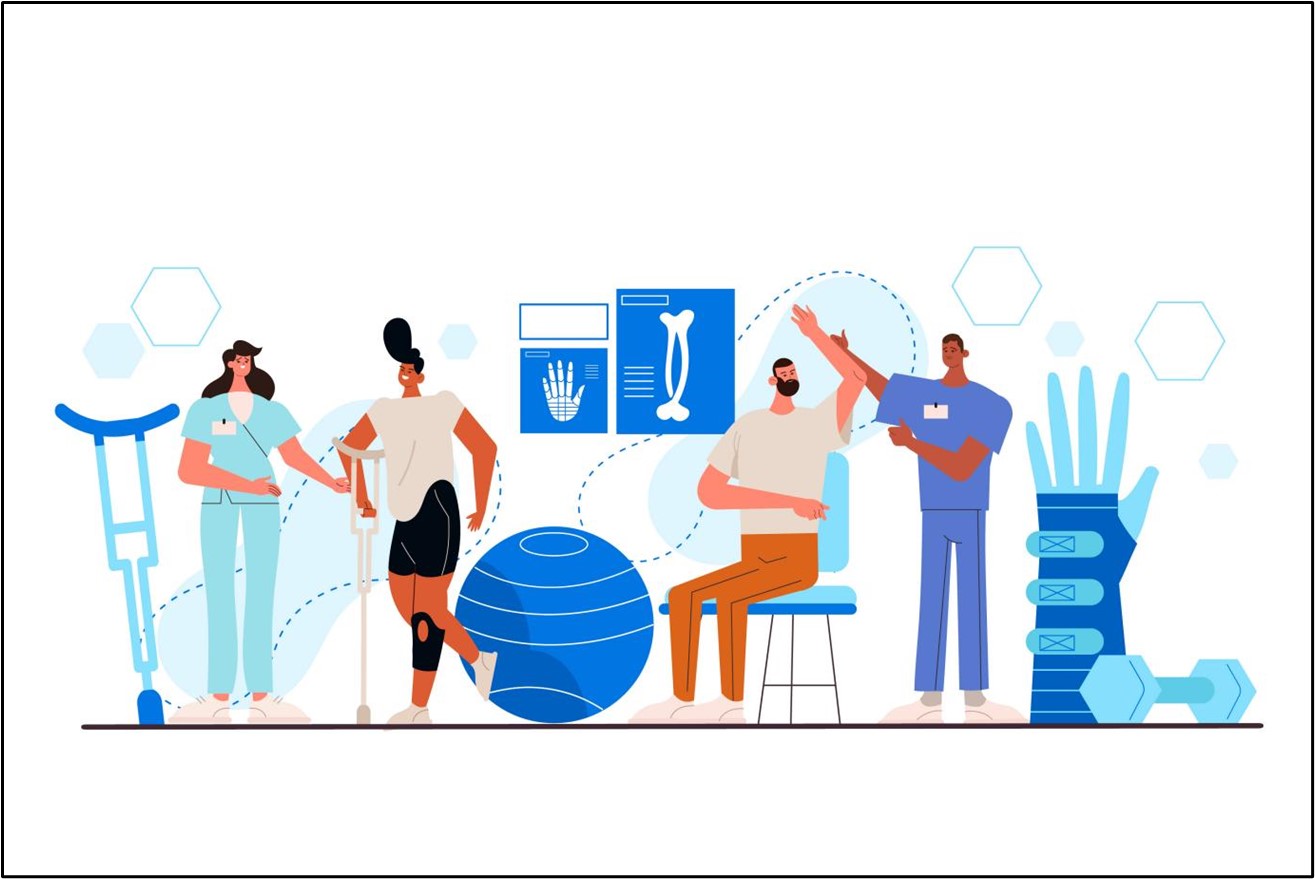 Sports Injuries and Conditions We Treat
At Arunalaya Physiotherapy& Sports Rehabilitation Center, we treat the following sports injuries:
Leg and Foot Pain:
Plantar Fasciitis: Heel pain
ACL injury, ACL tear treatment
Runner's knee, shin splints
Hip pain, hamstring, shin pain
Tailbone pain – coccydynia
Ankle sprain and ankle pain
Arm and Shoulder Pain:
Frozen Shoulder, Adhesive Capsulitis
Tennis elbow
Shoulder pain, shoulder tendinitis
Fracture and Dislocation
Wrist pain, hand pain
Elbow pain
Fitness & Sports Rehab:
Post-operative physiotherapy (ligament repair)
Muscle strain and ankle sprains
Treatment for gym injuries, football injuries
Running injury and knee pain
Core strengthening for lower back pain
Zumba and dance injuries
Sports Physiotherapist in Patel Nagar at Your Convenience
We understand that injuries suck, so we ensure that your treatment is done efficiently and promptly. To arrange a session with us, you can reach out to us for a clinic appointment or a home visit or book an online session.
Services we provide: –
Pediatric Rehabilitation, Neuro Rehab  Vestibular Rehab,  Cardiopulmonary Rehab, Pelvic Rehab, Women Rehab, Day Care, Speech Therapy, Occupational Therapy, Scientific Fitness and Wellbeing  Therapeutic Gym, Scientific Massage, Nutrition & Dietetics, Posture Analysis, Blood Test, Sports Rehab, Musculoskeletal Rehab, Orthotics & Foot Assessments, Clinical Pilates, Scientific Yoga, Running Assessment, Corporate Fitness, Ergonomics Wellbeing, Strength & Conditioning, Osteopathy & Chiropractic, Ergonomics, Biomechanical Assessment, Sports Performance Enhancement, Tensegrity Evaluation, Sports Specific Training etc.
Once we confirm the appointment, we'll have a quick initial assessment following which you'll be assigned a sports injury therapist. The therapist will get on with your diagnosis and treatment plan right away and within no time you'll be back to full physical activity.
Don't let a sports injury hold you back and keep you on the sidelines for long.
Book an appointment with us today and get back in the game.