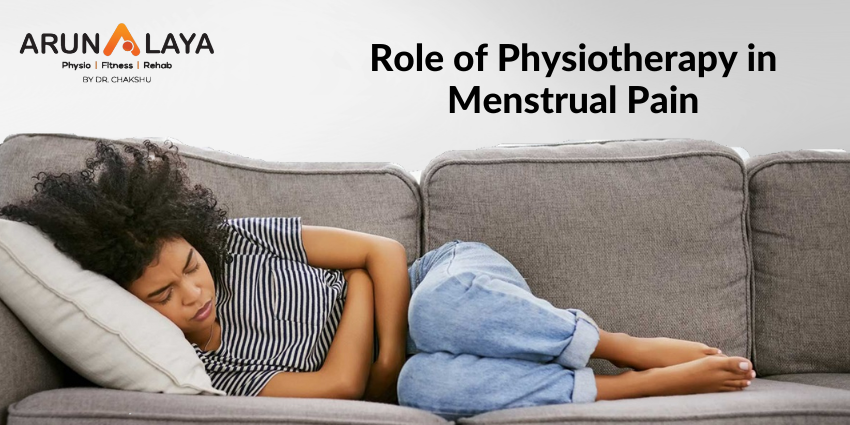 Pain-Free Periods: The Transformative Influence of Physiotherapy on Menstrual Cramps
Menstrual cramps are a major problem for many women. The pain connected with the menstrual cycle can be debilitating in certain situations. Cramps are caused by a variety of factors, and understanding these factors might help you find relief.
Women are increasingly resorting to physiotherapy to alleviate period discomfort.
Many of the pain-related symptoms that women encounter each month can be reduced or eliminated with physiotherapy.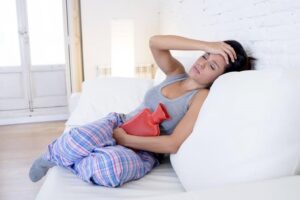 Minimising Menstrual Cramp Discomfort
Menstrual cramps can be relieved in a variety of ways:
Many women benefit from stretching treatments that focus on the low-back and abdominal muscles.
Furthermore, contract-and-relax techniques can be utilised to enhance blood flow to muscles and aid in the reduction of stress.
How Physiotherapy Helps with my Menstrual Cramps?
Muscle cramping is commonly felt in the lower back, abdomen, and hips soon before or during menstruation. Physiotherapy can help relieve cramps by using the therapies listed below.
1. Heat Pack
Heat packs help to relieve pain by increasing circulation and relaxing strained or tight muscles. Heating pads have the similar impact on uterine muscles when used to ease cramps, allowing them to relax more.
2. Modalities
Modality like transcutaneous electrical nerve stimulation (TENS) units can help reduce pain with periods. it is usually applied on the abdomen, hip, pelvis and low back.
3. Manual Therapy
If you are having pelvic pain with your periods, manual therapy like connective tissue release and massage done by physiotherapists can help in relieving the pain and also relaxing the tension around the pelvic area.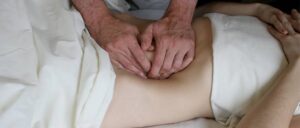 Pelvic floor muscles
to reduce muscle sensitivity and tenderness (both in the pelvic floor muscles as well as muscles around the pelvis) does seem to reduce cramping during menses.
4. Exercise
Period cramps can be relieved by exercises such as the cat cow and child pose. Pilates and breathing exercises can also help with menstruation cramps.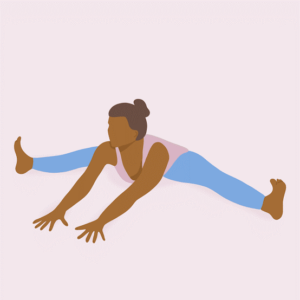 5. MOVEMENT- BASED APPROACHES
Movement is what we do in physical therapy, and certain exercises which help with movement of the spine and abdomen can be very helpful in improving pain levels.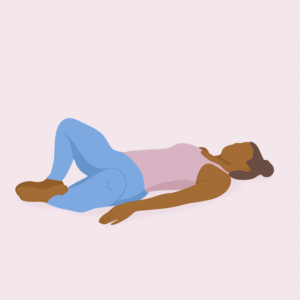 There are few exercises that are contraindicated to do during menstruation cycle. Here is the list of few such exercises you should avoid.
To Avoid:
1. Intense cardio
Intense cardio can frequently cause excessive menstrual flow. As a result, this should unquestionably be avoided throughout periods. For healthy periods, some women must make little alterations to their workout.
Avoid engaging in strenuous cardiovascular exercises as they may place additional strain on your mind and body.
2. Cut the Duration
In addition to increasing the intensity, you should reduce the duration of your workout. It may take you a few days to get back into shape. So, for at least 4-5 days, *don't workout for 90 minutes straight, but rather for 30-40 minutes with breaks.
This reduces the likelihood of cramping and menstruation symptoms. Additionally, shortening the duration will allow your body to recoup and rest.
3. Weight Training
If you are suffering period cramps from the first day, skip the weight training portion.
Lifting weights will not help you and will instead disrupt your menstrual flow. This will also assist you in maintaining your strength and avoiding excessive exertion.
Lift light weights and take precautions to avoid injuries.