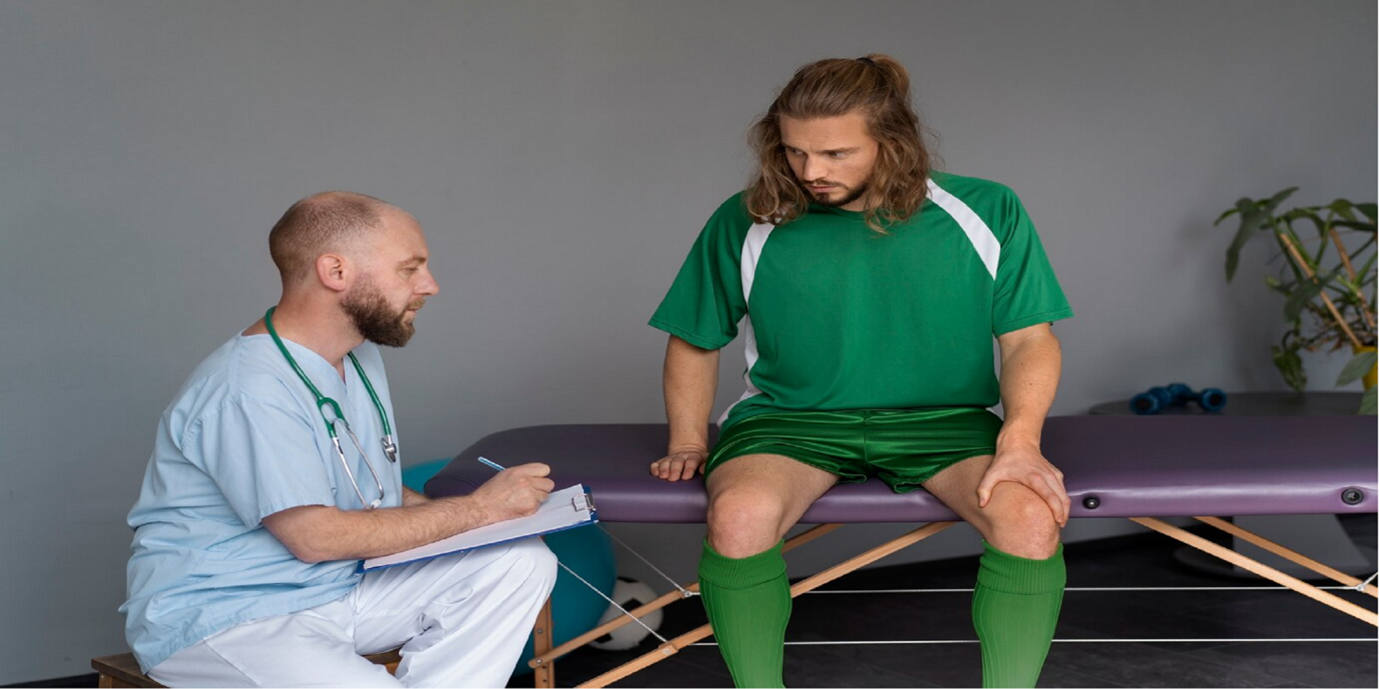 FINDING THE BEST SPORTS PHYSIOTHERAPIST IN PATEL NAGAR, DELHI: A COMPREHENSIVE GUIDE
ARUNALAYA PHYSIOTHERAPY AND SPORTS REHAB CENTER by DR. CHAKSHU BANSAL in Patel Nagar provides the best treatment.
ABOUT DR. CHAKSHU BANSAL (CEO of Arunalaya Healthcare and Physioneeds Academy)
DR. CHAKSHU BANSAL, PhD(S), MPT(MS) an author (Magical Manus), Co-Author (KKMT) and three times world record holder. She is one of the best Sports Physiotherapist in Patel Nagar Delhi. She is the only instructor of advanced Manual Therapy KKMT, Certified Dry Needling Practitioner and instructor (South Africa), Certified Manual Therapist, Certified Taping Master Trainer (Canada), Certified Pilates Instructor, Certified EMG-NCV therapist (USA), Certified Sports sector Trainer (Govt. of India), Academic Head & Instructor (KKMT ASIA), Developer Tapedia.
She has trained more than 20,000 Physios around the globe. She has helped numerous patients in her 15 years of experience as a Physiotherapist. She diagnoses and designs a special treatment plan for every patient.
ABOUT Arunalaya Physiotherapy and Sports Rehabilitation Center
Whether you are an athlete recovering from an injury or an individual looking to enhance your overall well-being, Arunalaya Physiotherapy and Sports Rehabilitation Center is your ultimate destination. At Arunalaya, we offer Physiotherapy treatments across Neuro/Ortho/ Chiro/Pediatrics/Geriatrics/Sports related issues covering a wide range of conditions and Symptoms.
THE COMPREHENSIVE APPROACH:-
The team of skilled Sports Physiotherapists works to address a wide range of needs, from acute injury recovery to long-term fitness enhancement. Our Expertise covers various areas including- Injury Rehabilitation, Sports Performance Enhancement, Pain Management, Preventive Care etc. Arunalaya Healthcare stands as a shining example of what a Physiotherapy and Sports Rehab Clinic should be.
If you want to recover from an injury, enhance your Sports Performance; or lead a healthier life, Arunalaya is the place to be…."Your Path to Optimal Health and Performance starts here."