High-speed running, kicking, and sprinting frequently cause athletes to experience hamstring injuries, which primarily affect the muscle group known as the hamstrings.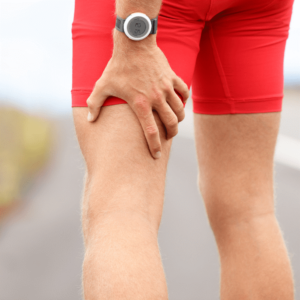 To ensure successful rehabilitation for these injuries, it is important to adhere to the following general principles:
1. Train Movements and Muscles
The hamstrings, a muscle group consisting of three individual muscles, play different functional roles based on their anatomical positions. During sprinting, the biceps femoris (BF) undergoes the highest strain, the semitendinosus (ST) experiences the greatest lengthening velocities, and the semimembranosus (SM) primarily generates force. Therefore, it is important to target the injured muscle with specific exercises that aim to develop its particular functional role.
2. Prescribe Strength exercises to achieve a specific goal
Eccentric Training
The terminal swing phase of sprinting generates high eccentric forces. Modifying eccentric force deficits is essential as they contribute to the risk of future hamstring injuries. Hence, rehabilitation should prioritize training to develop the capacity for generating high eccentric force.
Get Long and Strong
The shortening of fascicles can predispose the hamstrings to (re-)injury, and eccentric training can help overcome this problem. Previous studies have demonstrated significant improvements in eccentric strength and fascicle lengthening with high-volume eccentric training programs incorporating the Nordic hamstring exercise. However, recent research has shown that similar improvements can be achieved with a low-volume program consisting of 2 sets of 4 repetitions once a week.
Isometric Training
During the swing phase's conclusion, the hamstrings' contractile element can remain relatively isometric, as the tendon primarily elongates the muscle-tendon unit. Maintaining a good isometric condition of the muscle reduces mechanical load and facilitates the tendon's spring-like behavior during the stretch-shortening cycle.
As hamstring injuries are consistently associated with fatigue, and most injuries occur in the final third of sprint training sessions, incorporating strength training under fatigued conditions has shown substantial reductions in injury rates. Isometric training of the hamstrings, such as utilizing the single-leg Roman chair hold, can enhance hamstring muscle endurance and serve as a valuable addition alongside the traditional Nordic hamstring exercises.
After an injury, the body's response involves reducing myoelectric activity in the muscle as a protective mechanism to unload healing tissues. In some cases, this selective inhibition may persist and requires targeted rehabilitation. Isometric contractions have been shown to elicit higher voluntary muscle activation, making them effective in overcoming selective muscle inhibition. It is advisable to incorporate high-load isometric exercises to improve motor unit recruitment. In injuries where pain and disability are the primary concerns, isometric loading may be a more feasible approach before progressing to eccentric loading of the tissues.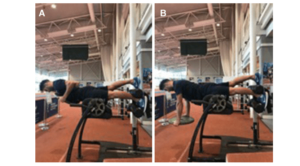 Apply a multivariate model and target contributing factors to injury risk
Poor motor control of the pelvis can increase strain on the hamstrings and contribute to deficits in force production. Therefore, it is advisable to incorporate training for the lumbo-pelvic region, targeting movement in different planes.
Apart from the lumbo-pelvic region, the hip plays a vital role in maintaining optimal hamstring function. Weakness and decreased activation of the gluteus maximus serve as risk factors for hamstring injuries. Insufficient hip flexion exposes the hamstrings to a higher risk of injury, as the body compensates by increasing pelvic rotation during high-speed running, consequently placing greater strain on the hamstring muscles.